è / non è

, (giugno/luglio 2016) 
​​​​​​​
Nove permutazioni di cinque lettere, in forma di dialogo bipolare, con emoji e dodici figure.
Pubblicato, con altre stampe e collage, in "Ad Hoc XXXIII Parmenide", rivista d'artista
ad assemblaggio di originali, a cura di Sergio Cena, presente nell'archivio della Fondazione Bonotto
Nine five-letter permutations, with emoji, and twelve figures, in bipolar dialog form. Original text from artist book. Published, in extract with other prints and collages, in "Ad Hoc XXXIII Parmenides", artist's journal assembly of original, edited by Sergio Cena, present in the Bonotto Foundation
è / non è

, (giugno/luglio 2016) 
Nove permutazioni di cinque lettere, in forma di dialogo bipolare, con emoji e dodici figure. Testo originale, estratto dal libro d'artista. 
Nine five-letter permutations, with emoji, and twelve figures, in bipolar dialog form. Original text from artist book
è / non è

, libro d'artista, tiratura 10 copie, formato chiuso 20 x 20 cm.
Artist book, limited edition, 20 x 20 cm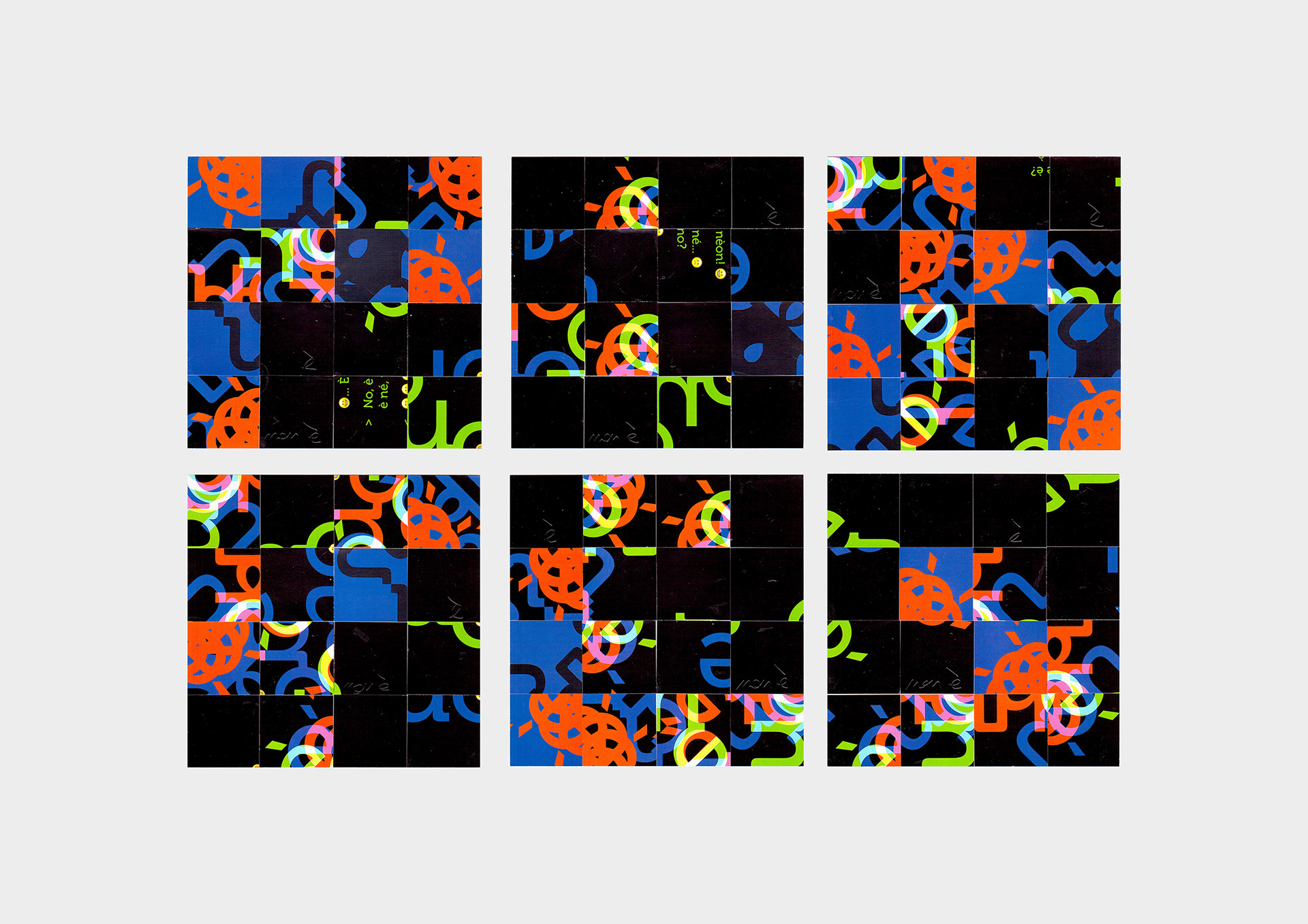 è / non è

, sei collage (tessere 5 x 5 cm), montati su cartoncini ricavati dai campionari Zanders anni '80; alcune tessere sono incise a mano
Six collages, 5x5 cm pieces, mounted on cardboard from Zanders' 80s collection; some pieces are hand carved
dedicato a

/

dedicated to

/

Sergio Cena